Our trained staff offers spinal manipulation therapy, massage therapy, strength restoration therapy, electric muscle stimulation therapy and other modalities to provide professional treatment for individuals suffering from or dealing with conditions such as:
Spinal Arthritis
Neck Pain
Disc Problems
Sciatica
Motor Vehicle Accident
Upper/ Mid / Lower Back Pain
Headaches
Scoliosis
Sports Related injures
Whiplash
Stress
Nutrition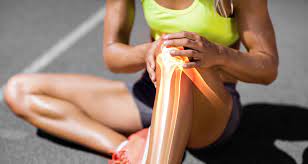 Common sports injuries involve sudden strains and tears of tissue from a blow, collision or sudden muscle confraction against an abnormal load. When trauma occurs adhesions and tissue contractures form with the muscle and inhibit performance. 
Problems arise when these tissues are injured either suddenly or over time from overuse or improper use. What happens is that the adhesions (scar tissue) form with or between muscle and bone structures. This leads to decreased functions range of motion and strength. We can address your sport injuries.
We're dedidcated to providing the highest quality of conservative spinal arthritis treatment. Our integrated, non-invasive approach Includes:
Efficient Evaluation with Accurate Diagnosis Functional
Physical Medicine
Advanced Treatment Protocols for Spine Pain
State-Of-The-Art Bracing
Typical Conditions Treated – Treatable Degenerative Joint Disease (DJD) and Osteoarthritis (OA) conditions commonly associated with producing pain are: Spine Pain (arthritis of the Spine)
Neck Pain
Herniated Disc
Hand Pain
Shoulder Pain
Leg or Sciatic Pain
Upper/Mid Back Pain
Low Back Pain
Tendonitis
Arm Pain
Hip Pain
Carpal Tunnel Syndrome
Facet Syndrome
Knee Pain
Bursitis
Osteoarthritis
AUTO ACCIDENT INJURY TREATMENT
If you are searching for a car accident chiropractor in Houston, TX, contact Astrodome Chiropractic today. Our friendly staff will walk you through the entire process step-by-step and ensure that you receive appropriate treatment for your auto accident injuries. Astrodome Chiropractic works with All Auto accident insurances and with Personal Injury Attorneys.
If you have suffered an auto injury as the result of an accident in the Houston area, we can help! It is important to have your spine evaluated by our Certified Doctor of Chiropractic immediately – even if you are not currently experiencing any pain or discomfort. At Astrodome Chiropractic, we have a team of doctors who are experts in whiplash injuries and understand the mechanism of injuries that one sustains in auto collision impacts. Even when traveling at speeds of as slow as 5 mph, a car accident can cause whiplash injuries, which may have damaging long-term effects on the spine.
We work with other experts including orthopedic surgeons, neurologist, and pain management.
Specializing in Posture Correction & Sports Injuries in Houston TX and surrounding areas.